EnHerit was a research project funded by the french research agency (ANR) from 2018 to 2023. It aimed at developing innovative applications of Computer Vision to Humanities.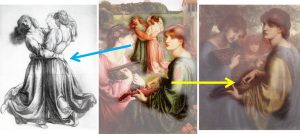 If you are interested in the topic, you check the Digital Humanities and Artifical Intelligence I am co-organizing.
The official project description can be found on the ANR website. For any question regarding the project, you can contact Mathieu Aubry.
It lead to techniques that are at the fondation of several further projects, including:
ANR project VHS, a Digital Humanity project on Computer Vision and Historical Analysis of Scientific Illustration Circulation (2022-2026)
ANR project EIDA, a Digital Humanity project on Editing and Analyzing Historical Astronomical Diagrams
ERC project DISCOVER on Discovering and Analyzing Visual Structures, a Computer Vision project which targets in particular applications to historical data.